Conference scope
Join us at 2nd FluidsChE 2017, on 4-6 April 2017, at Kota Kinabalu Sabah Malaysia.
We organised the 1st FluidsChE 2015 in Langkawi in 25-27 November 2015. Photos and link to the published papers from FluidsChE 2015 is available here.
*Register and submit your full paper before 1st November 2016 to get your paper published in Scopus indexed Indian Journal of Science and Technology before the FluidsChE 2017 conference. Limited to the first 50 applicant.
*Submit additional paper at 50% discount!
The International Conference on Fluids and Chemical Engineering (FluidsChE 2017) is organised by CARIFF Universiti Malaysia Pahang, Malaysia. FluidsChE 2017 aims to provide a platform to discuss ideas and latest research findings. With the theme "

Advancing Fluids Engineering for A Sustainable Future

", we hope that FluidsChE 2017 will offer a scientific platform for researchers from all around the globe to present their research

.

The conference scope is as follows but not limited:
Fluids Engineering

Flow assurance in pipeline

Theoretical and experimental fluid flow

Computational fluid dynamics

Microfluidics

Water science and technology

Mixing and formulation

Heat and mass transfer

Oil and gas
Engineering technology

Biosensor and electrical technology

Manufacturing and mechanical engineering

Reaction engineering and catalysis

Renewable energy and biofuels

Food science and technology

Advanced material & civil engineering

Pharmaceutical and drug delivery

Separation technology

Natural products & industrial crops

Safety and health management

Process control and optimisation

Environmental engineering

Corrosion science

Fuel cell

Waste water

Finite Element Analysis

Modelling and simulation
All submissions will be peer-reviewed. All accepted paper in FluidsChE 2017 will be published in t
he following journal. We are currently in progress to contact other journal as well as will update the list of journal whenever we get the Editor's response. Link to the papers published in the 1st FluidsChE 2015 is available here.
MATEC web of conferences (Scopus indexed)

Indian Journal of Science and Technology (Scopus indexed)

Bulletin of Chemical Reaction Engineering & Catalysis (ISI & Scopus indexed)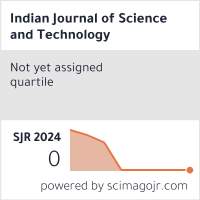 *Remarks:
The first 50 applicants of Indian Journal of Science & Technology is only counted once the revised full paper is submitted and payment is made. Publication in Ind J Sci Technol must strictly adhere to the deadline of paper submission.
Discount for additional paper is only applicable on condition that the paper is presented by the same author and entitled for one conference package.